Power of Touch LLC
Power of Touch LLC invites you to experience the highest rated massage in the industry! We provide a full range of massage techniques, designed to relax and heal your body from daily stresses, age and injury. Massage offers a drug-free, non-invasive and humanistic approach to wellness, based on the body's natural ability to heal itself.
Relaxing, Healing Massage in Indianapolis, IN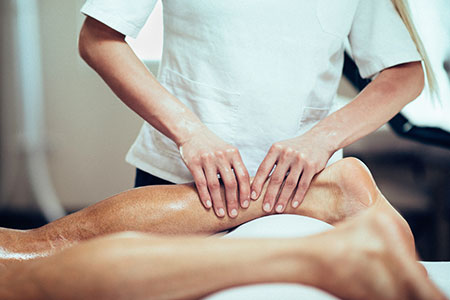 Each day our bodies experience a range of rigors, from stress at work, to accidental injuries, to the inevitable pangs of age. Day after day, these burdens build up, until we develop health problems, bad habits and chronic conditions as a result. If you're one of the millions suffering from this situation, or you want to prevent things from getting to this point, it's important to consider the holistic health benefits of massage in Indianapolis, IN. More than just being able to take a burden off of your shoulders, massage can help your body heal and rejuvenate itself, leading to a higher quality of life and better sustained health over the long-term!
When it comes to massage therapy in Indianapolis, IN, no one else comes close to offering the wide range of capabilities Power of Touch LLC does. With expertise in numerous modalities and a bevy of experience studying and practicing all of these variations of massage, we can provide you with targeted relief through a personalized approach. Our goal is to provide you with noticeable improvement to your quality of life, whether it's stripping away the burdens of stress or working to relax you back into a state of homeostasis. Take a look at why our clients keep coming back to us when the stresses of the world start to build up:
Our massage services are performed in a friendly and relaxing environment.
We're pleased to offer refreshments and comfortable seating while you wait.
Certified Massage Therapist, David Graf, has traveled the world to learn powerfully effective forms of massage and specialized massage techniques.
David specializes in helping people with injuries or post-surgery recovery, although a number of clients also visit him for holistic, regular Swedish massages.
Our staff has worked with members of professional sports teams in the past and are well known and respected for their expertise and experience!
Experience Relaxation and Wellness
If you're seeking rehabilitation—whether from the stresses of everyday life, the recovery of an injury or the effects of age—contact Power of Touch LLC today to schedule a massage appointment.
Meet Dave
Overview of Massages and Therapies
Areas Served
Proudly offering massage therapy services to the following areas:
Indianapolis, IN
Carmel, IN
Zionsville, IN
Fishers, IN
Noblesville, IN
Muncie, IN
Anderson, IN
Greenwood, IN
Greenfield, IN
Mooresville, IN
Westfield, IN